We see a lot of Identity & Access Management (IAM) projects at EmpowerID with a wide variety of use cases and needs. Our IAM platform is the most fully featured and cohesive product on the market, offering a wide variety of identity solutions from Single Sign-on to Role Based Access Control (RBAC) to User Administration and Provisioning to Identity Governance. But that isn't the only reason we have over 400 IAM customers.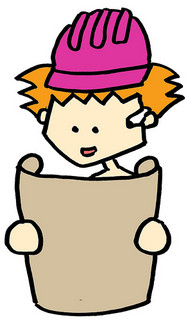 Where we always do better than our competition is our IAM implementation plan. We believe in putting the full solution and plan and cost and SOW up front to help make the decision easier for our clients. Other vendors don't always do that; if you found this blog post by searching for IAM implementation plan then you might already realize that. Here are the items to consider when looking for an implementation plan from your IAM vendor.
The IAM implementation plan is usually delivered in the form of a Statement of Work (SOW). You should expect that the implementation costs should be in the neighborhood of 25-50% of license costs, with a lower percentage as those license costs increase. Of course, incredibly complex requirements may make that number higher, more standard functionality should make it lower. Having more out of the box functionality (such as workflow templates) can make complex functionality standard in some products like EmpowerID.
Consider these factors when evaluating your IAM implementation plan. It should include:
Interactive discovery session
Clear achievable objectives
Product capable of achieving objectives
Team members outlined in plan
Milestones
Costs in writing upfront
Change management plan
Administrative training
Interactive discovery session
Your plan should include a detailed and interactive discovery session to map your business objectives to your IAM workflows. A good portion of this discovery should happen prior to the SOW but there should be time alloted to digging deeply and truly understanding your business objectives.
Clear achievable objectives
The objectives should be clearly laid out, understandable and related to your business. Provisioning users to a SQL based application is not an objective; provisioning a user and delivering login credentials to your XYZ app within 1 hour of hire is an objective.
Product capable of achieving objectives
EmpowerID is able to offer these successful IAM implementation plans because the platform was built on a foundation of visual workflows that do IAM work. EmpowerID ships with over 400 out of the box workflow templates that can be customized and configured much faster than competing solutions. Make sure your plan includes how the product is going to achieve these objectives (hint: an excessive amount of coding is a red flag).
Team members outlined in plan
Who is going to be doing this implementation? Consultants? An outsourced offshore organization? Internal employees who can come to your site? Know who will be doing the work, ensure that they are involved from that first discovery session to that final training session.
Milestones
You don't want to find out that your IAM implementation plan is off track a week before you are supposed to go live. Have concrete milestones in your plan.
Costs in writing upfront
More than a few clients have made a decision on which product while comparing apples to oranges. Know how much the implementation will be before picking your product; you should choose on the total cost of ownership. If your vendor won't or can't tell you how much implementation services will cost, think long and hard about what that means.
Change management plan
You will not want the same thing a year from now that you do today. Ensure that there is adequate understanding of change orders and what that means before starting the project.
Administrative training
Training is closely related to that change management process. IAM products are complex enterprise software, very few IT Pros just figure it out. Ensure that there is the appropriate level of administrative training so that you can manage the changes and the configuration as your needs evolve. EmpowerID's philosophy is to teach a man to fish instead of giving him fish, training empowers you to manage your own Identity and Access Management. You also need to know it's a product that you can manage yourself.
In summary, get this plan before choosing your IAM platform. The IAM implementation plan is an essential component of the offering. Your product needs to be able to address your identity challenges but it also needs to be able to be deployed in time to solve those challenges to help your business.
EmpowerID is able to offer everything outlined in this blog post because it is a full IAM platform that is built on a single cohesive single codebase, all of it developed in house. Those 400+ out of the box workflow templates get you started fast and with an achievable IAM implementation plan in place from the start.