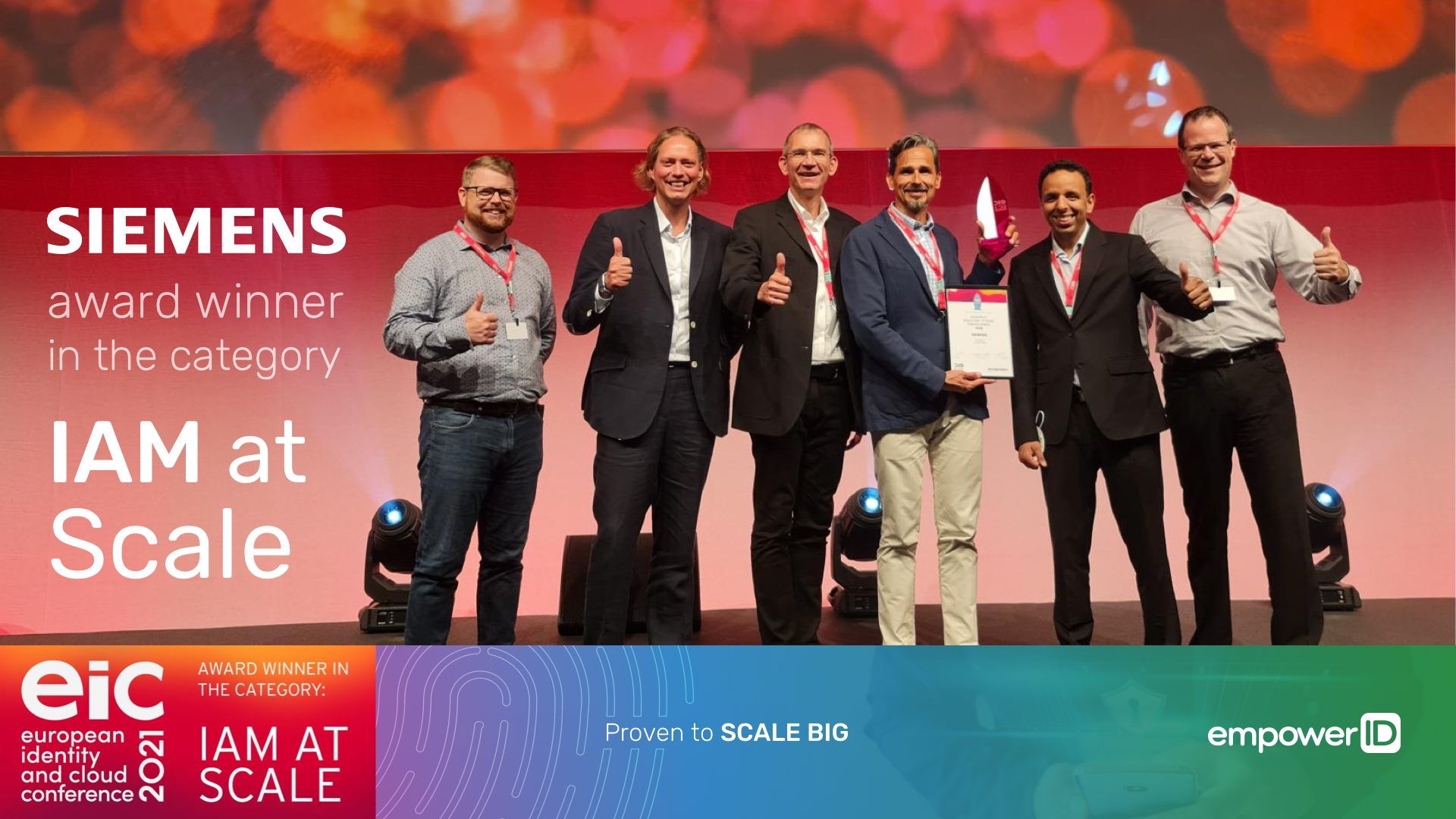 Munich, Germany & Online – September 13-16, 2021 – EmpowerID, a proven leader in helping organizations get identity and access management (IAM) right, with its global partner Avanade, are happy to announce that their long-standing customer, Siemens, a German multinational conglomerate and the largest industrial manufacturing company in Europe, was recognized by industry-leading analyst firm, KuppingerCole, as the winner in the "IAM at Scale" category at this year's European Identity and Cloud Conference (EIC).
Siemens received the prestigious award for using the EmpowerID platform to manage one of the world's largest Azure AD installations. The client managed to protect vital assets while keeping the business running, which dramatically reduced IT response time and provided a vastly improved user experience for about 300,000 users.
EmpowerID automatically inventories, monitors, and automates the management of the following in the Siemens' environment:
3,000

Azure license requests

per month

30,000,000 automated

Azure License Service Assignments

2,000,000 accounts, including AD and Azure AD

2,000,000 Groups, including AD and Azure AD

50,000,000 Group memberships

900,000 Nested Group Memberships
The EmpowerID architecture and solution delivery always anticipate the growth and size of its customers, delivering a global solution for Siemens that simplified managing identities for hundreds of thousands of users and millions of accounts further.
EmpowerID's powerful policy engine automates the assignment of the appropriate M365 licenses to users joining the Siemens organization based upon their roles and attributes coming from authoritative upstream systems. This automation ensures that users are licensed appropriately and can be productive from Day One. The ongoing lifecycle management functionality monitors for user position changes and readjusts the user's license to the most appropriate at all times to meet their job requirements. Most importantly, EmpowerID will reclaim the license to optimize the license expenditure when a user leaves the organization. To enhance governance and enable 24/7 self-service, the EmpowerID IT Shop allows users to request optional licenses for which they are eligible. These requests can then be routed to the appropriate individuals for approval.
To deliver greater security and convenience to its users, Siemens is also rolling out Azure application onboarding using EmpowerID's user-friendly IT Shop interface. A Zero Trust approach empowers application owners to onboard applications in Azure without having direct access to the Azure portal or being granted high-risk privileged access. As a result, security at Siemens is considerably improved by having a reduced attack surface for their Azure infrastructure, all combined with a superior user experience.
About Siemens
Siemens AG (Berlin and Munich) is a technology company focused on industry, infrastructure, transport, and healthcare. From more resource-efficient factories, resilient supply chains, and smarter buildings and grids, to cleaner and more comfortable transportation as well as advanced healthcare, the company creates technology with the purpose of adding real value for customers. By combining the real and the digital worlds, Siemens empowers its customers to transform their industries and markets, helping them to transform every day for billions of people. Siemens also owns a majority stake in the publicly listed company Siemens Healthineers, a globally leading medical technology provider shaping the future of healthcare. In addition, Siemens holds a minority stake in Siemens Energy, a global leader in the transmission and generation of electrical power.
In fiscal 2021, which ended on September 30, 2021, the Siemens Group generated revenue of €62.3 billion and net income of €6.7 billion. As of September 30, 2021, the company had around 303,000 employees worldwide. Further information is available on the Internet at www.siemens.com.
About EmpowerID
EmpowerID is the award-winning all-in-one Identity Management and Cloud Security platform designed for people. With over two decades in the industry, EmpowerID today manages millions of identities for large enterprises from all verticals across the globe. The platform is deployable on-premise and in the Cloud and offers comprehensive provisioning, single sign-on, access governance, the deepest integration capabilities with on-premise and Cloud systems, including ServiceNow, Azure AD, and SAP, on the market, and all of this coupled with an industry-leading user experience that drives adoption.
Built on a single microservice identity fabric architecture for manageability and scalability, EmpowerID ships with a powerful API, a visual workflow designer, and over 1,000 ready-to-use workflows for rapid deployment. For more information, visit http://www.empowerid.com.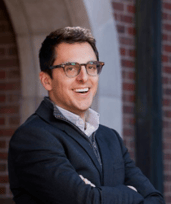 Do you have any questions? Reach out to Alexandre Spoerri
Alexandre Spoerri
Sales Director
Alexandre.Spoerri@empowerID.com
+1 614 956 9008
Or feel free to book a slot to chat: https://calendly.com/alexandre-spoerri
North America
T 877 996 4276 or +1 (614) 652-6825
E info@empowerID.com
Europe
T +49 69 667741 – 157 or +41 44 585 10 82
E Info_D@empowerID.com or Info_CH@empowerID.com