There are some things that only your users know. So why not make them the authoritative source for that identity information? Some examples would be mobile phone number, home phone number, emergency contact information, and oddball information like shoe size.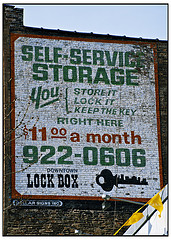 Providing Active Directory self service gives you a good place to store this data. Most of these items have attributes in AD and you can easily synchronize that information from AD to your HRIS or emergency notification system. You can even then start making dynamic Active Directory groups based on the information.
But you don't want to open ADUC to just anyone so you need a role based Active Directory user interface for self service. The reason for role based is you need to have security built in to the self service web page so that I don't go and change my colleague's title. You'll need to have rights based security allowing a manager to change some fields for their employees and the employees to have access to change other fields.
You then want rights based approval routing to make sure that somebody is there to approve any changes that need approval, whether via email or an approvals dashboard.
We have a whole whitepaper on how to replace ADUC, take a look.
But then there's another issue. What if Active Directory isn't the place to store the information? For example, you have union employees who need to update their union membership with HR every once in a while. You don't want that information flowing through AD to get to your HRIS.
We solve that with a metadirectory. The metadirectory has pretty flexible attribute flow rules so you can create a self service page using our forms designer, have it update the metadirectory (again, using rights based approval routing) which flows directly to HR without AD being in the middle. To use technical jargon, presto bammo, you have self service updates without IT having to be involved.
This is probably EmpowerID's most basic and simplest use case, with almost the entirety of this functionality able to be installed, configured and deployed in two hours. Give us a shout for a demonstration and we'll have you up and running in no time, delivering Active Directory self service for user and group management.
Tags: Active Directory, User provisioning, Identity and Access Management (IAM)