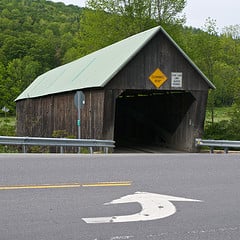 You want your users to be able to log in to the network, their on premise applications, their cloud applications and all of your partner applications. You want your partners to be able to log in to the applications they need. And you want this to be easy; both for the users involved AND for the IT security team that needs to make it happen.
A flexible stardards based federation solution is the key to solving these critical business challenges by enabling users to login once and then access applications without being prompted to login again.
Single Sign-on (SSO) is the most important service offered by identity federation because it allows employees, customers and partners to access multiple Cloud or internal corporate applications using a single username and password. If done right, federated SSO allows users who are authenticated against one directory to access additional applications and services without re-authenticating hwne a trust relationship has been established.
The key to "doing it right" is to keep from re-inventing the wheel, there are standards to follow and trailblazers who have done it in the past. We inventoried and queried our customer base to boil down the top 5 scenarios for Federated Single Sign-on (SSO); take advantage of our hard work to make things easier for you!
Top 5 Federated Single Sign-on (SSO) Scenarios
Scenario 1: Corporate login to Cloud Application
Scenario 2: Cloud login to Internal Application
Scenario 3: Corporate login to Internal Application
Scenario 4: Corporate login to Partner Application
Scenario 5: Identity as a Service (IdaaS) Hub
In each of these scenarios, what differs is how the user authenticates and what they can access. Using a variety of standards (SAML, OpenID, WS-Trust, WS-Federation, OAuth) and Identity providers (Active Directory, LDAP, Facebook, OpenID, Salesforce.com along with many others), these scenarios will allow you to ensure that the correct user can access the correct applications easily without extensive help desk calls.
A blog is no place for the technical how-to's of each scenario so we have published a whitepaper with a description of each, benefits of each approach and how to accomplish this feat. Download the whitepaper and start designing your Federated Single Sign-on.
Tags: Single Sign-on (SSO)